Mobilizing your privilege is just a fancy way of saying "have the courage to act." Start moving your idea forward in full knowledge that you may need to pivot, adjust, or fine-tune your message, your project, or your approach. And always remember that you can rely on people in your sphere of influence to help you make magic happen. Just keep your eye on the prize: building an anti-racist world.
Mobilizing My (Graduate Student) Privilege
As a graduate student, I spent much of my time immersed in my research and new ideas about how to do anti-racist work differently. As a student, I had to be courageous enough to share my work in public places. These included:
Graduate conferences.
International conferences and poster sessions.
Networking at conferences and speaking events.
Focused essays on anti-racism in various courses.
Student associations.
Faculty research projects (bringing your approach to anti-racist work to a senior-level researcher can help you clarify your ideas and gather your tools all at once.)
Mobilizing My (Course Director) Privilege
As a Course Director, I was free to select our course texts, decide on the topics we would discuss, and create the assignments students would participate in. Mobilizing my privilege in Teacher Education was creative:
It was important to choose unique books that grapple with race.
I used books like "Monster" by Walter Dean Myers and "American Born Chinese" by Gene Luen Yang. These creative texts helped developing teachers think about the impact of race in the classroom.
I crafted creative assignments that encouraged students to use art to share what they took away from the readings and classroom discussions.
Creative assignments encouraged students to link theory to their real-world experiences without stressing over "choosing the right word." Rather, they looked for the feeling tone needed to express what they understood and how they understood it.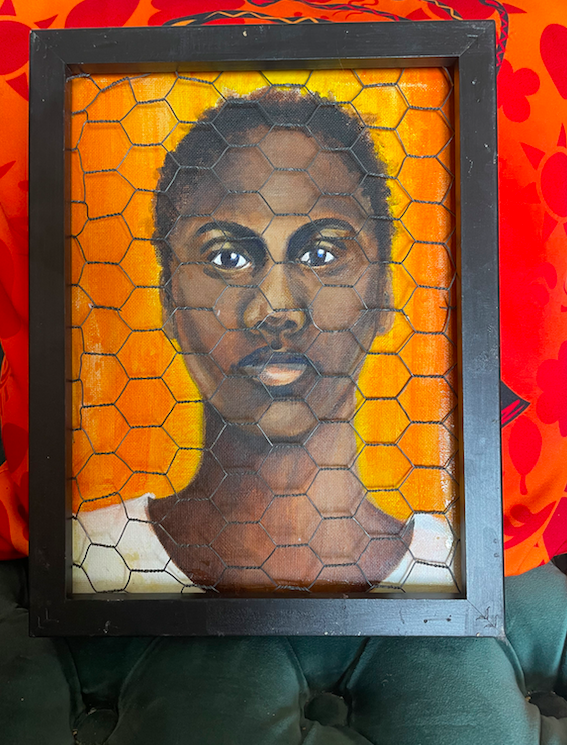 The first picture was submitted by a student summarizing their understanding of Monster. The second image was the same assignment, but the student pulled out the words used to describe Black youth. What they found was disturbing yet impactful for their teaching journey.
Mobilizing My (Assistant Professor) Privilege
During the last year of my Ph.D. in Education, I was an Assistant Professor in the Faculty of Education at the University of Prince Edward Island. There, I had another opportunity to mobilize my privilege once more:
As the Founder and Chair of the Diversity Team, I aimed to support faculty in doing equity and anti-oppression work.
By accepting Guest Lecture opportunities, I could share my understanding of anti-oppression work and answer student questions. I also demonstrated what anti-racist teaching looks like for my colleagues in those moments.
When I submitted conference and book chapter proposals, I spoke about using the power of laughter as an entry point to difficult conversations about race and racism.
I replicated my "Comic Intervention" from my graduate work in a Faculty of Education Classroom and used comedy to launch difficult conversations with the students.
Mobilizing My (Member of Provincial Parliament) Privilege
As a Member of Provincial Parliament, I brought together much of my research and learning over the years. Mobilizing my privilege in this setting looked different but had a broader impact on the communities I served:
My Anti-racist Critic Portfolio helped me draw attention to what race and racism looked like in Ontario. I now had a space to demonstrate that racism left unaddressed or unspoken produced more trauma for those we serve, not less.
I raised issues during debates that inserted Black, Indigenous and other non-white people into the discussions. This allowed diverse experiences to be considered in decisions being made by Provincial leaders.